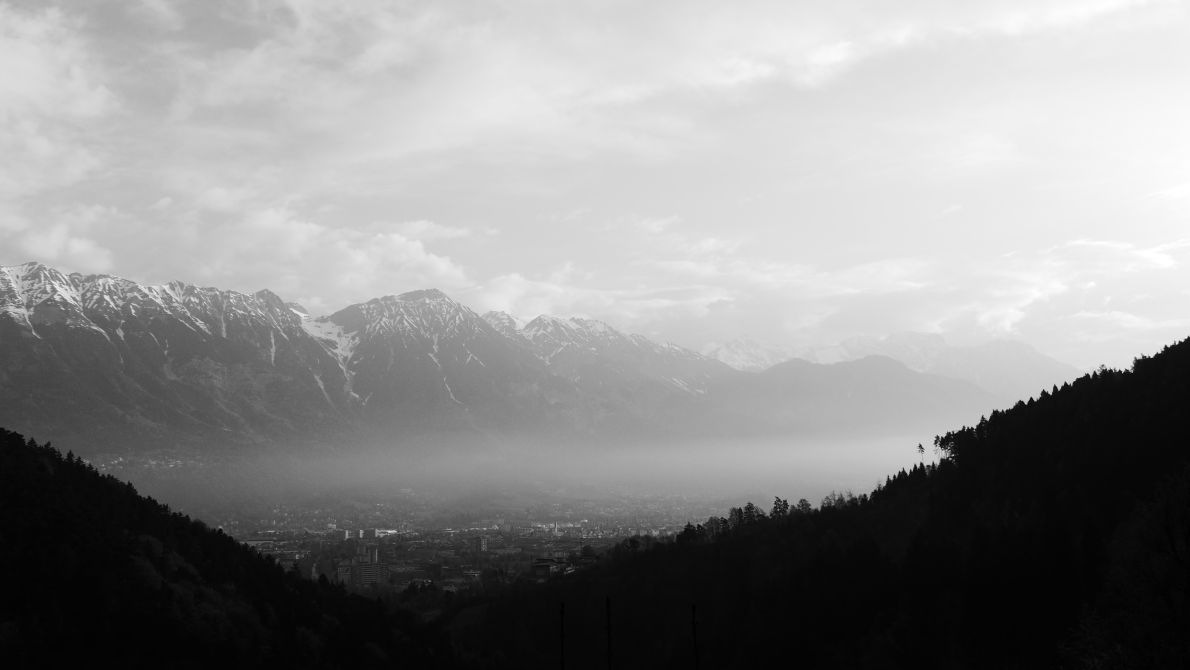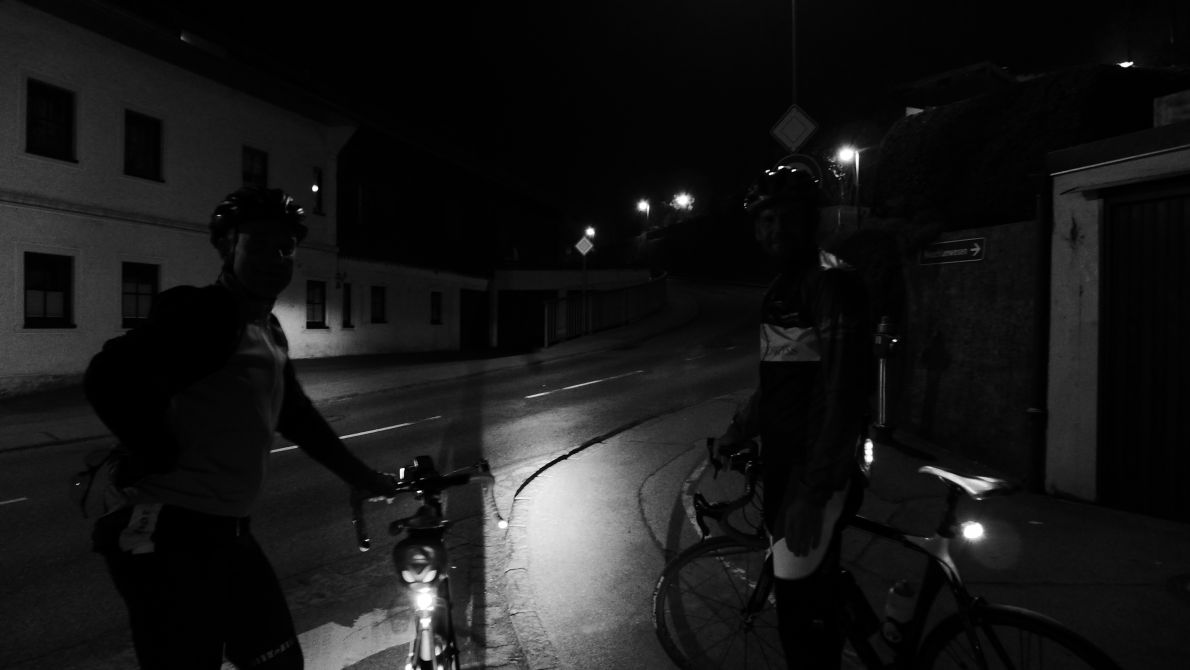 Michi, Michi and me meet at midnight. We want to ride to Lake Garda in one day. 400 km with 3.000 m climbing. Chamois creme recommended.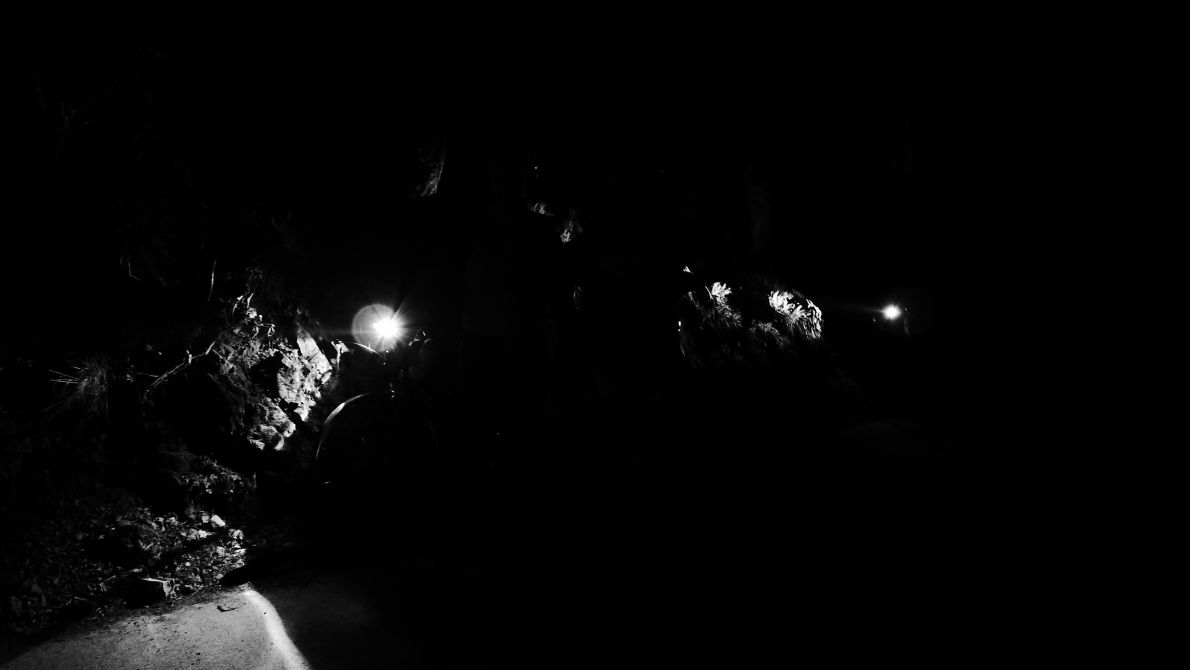 First stop on first famous climb Kesselberg. Darkness. No cars. Only a fat badger.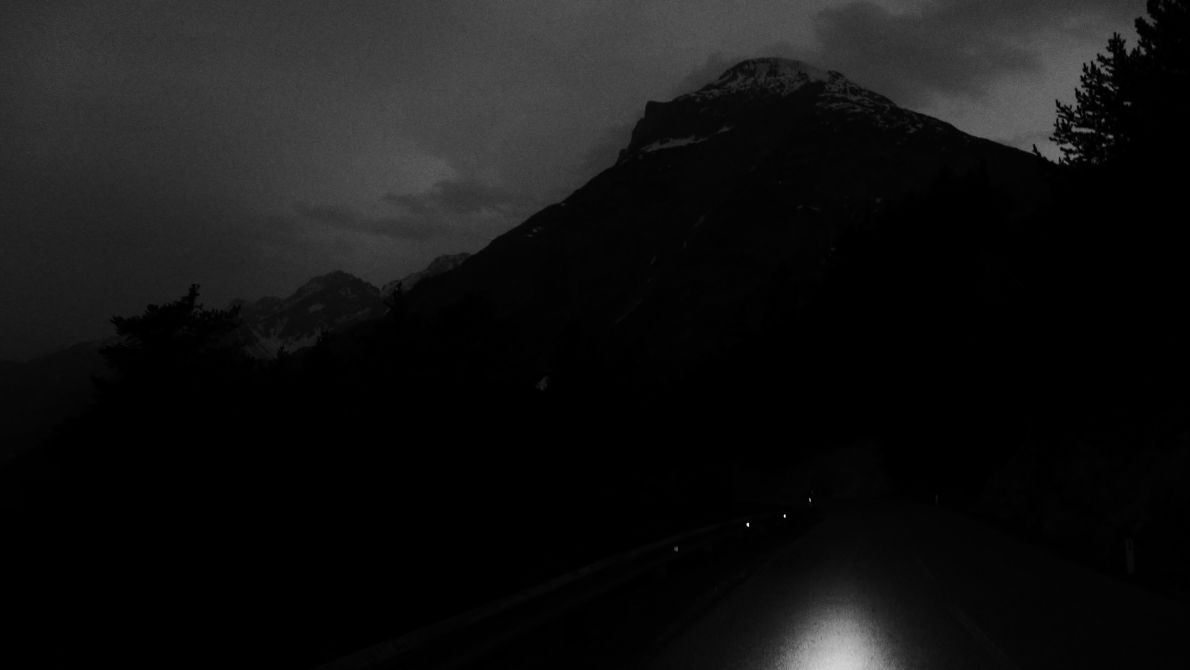 Near sunrise we go down to Austria, valley of river Inn.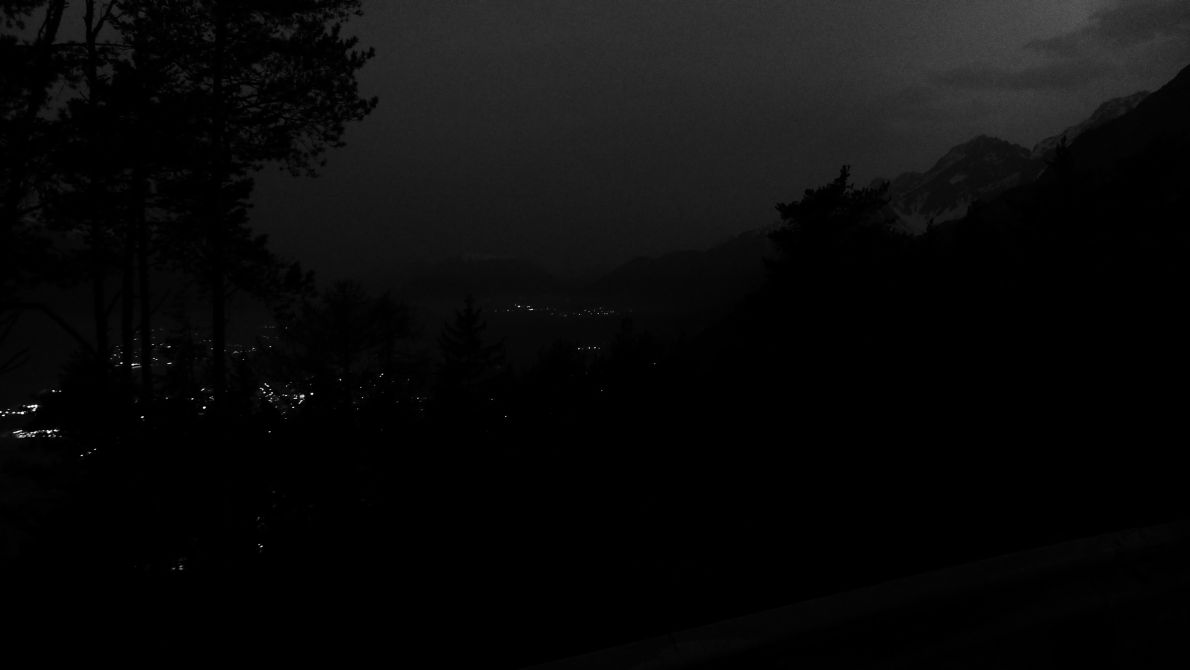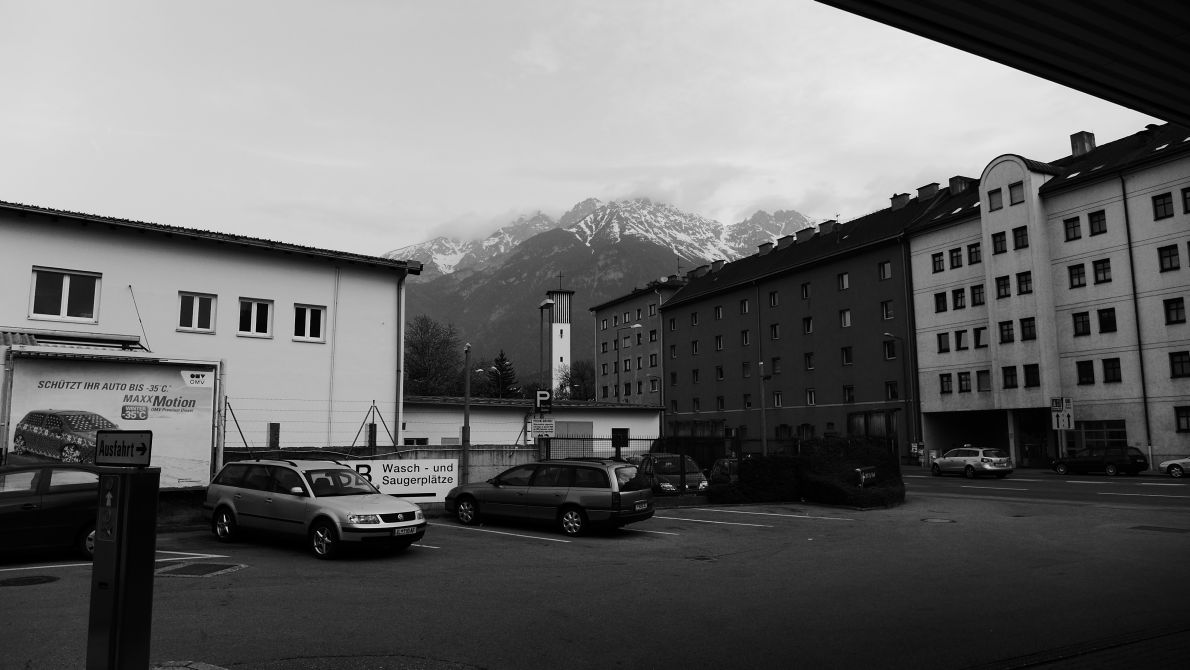 Gas-station-breakfast-stop at 6:00 in Innsbruck.
Leaving Innsbruck. City with great background. We will come back.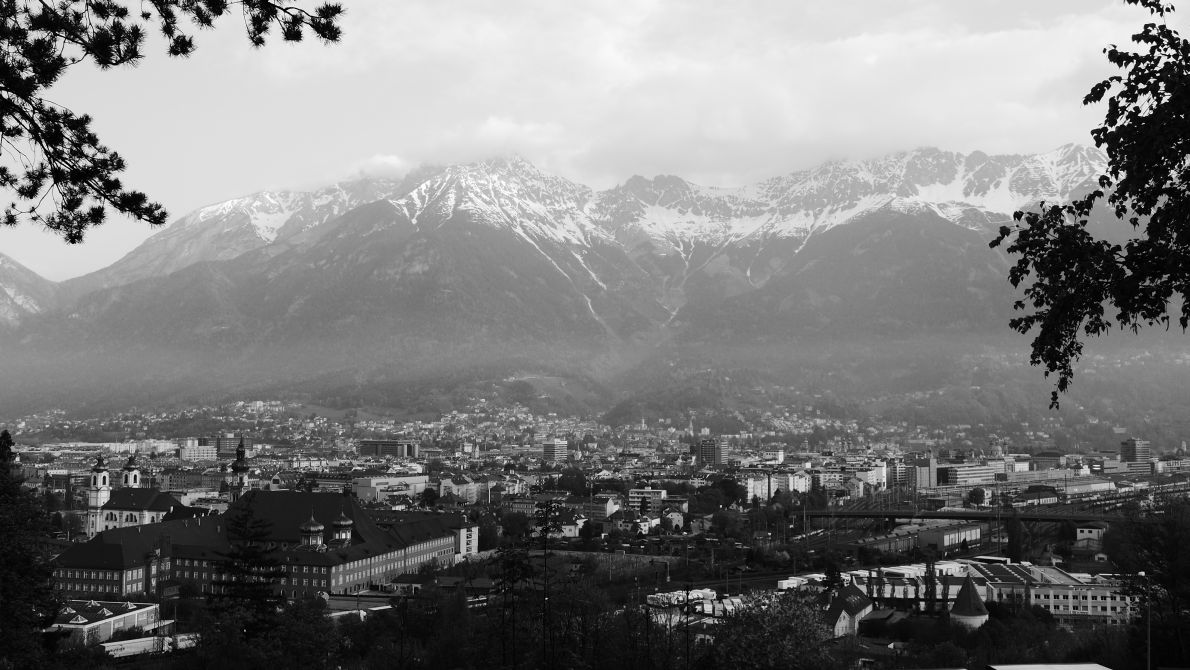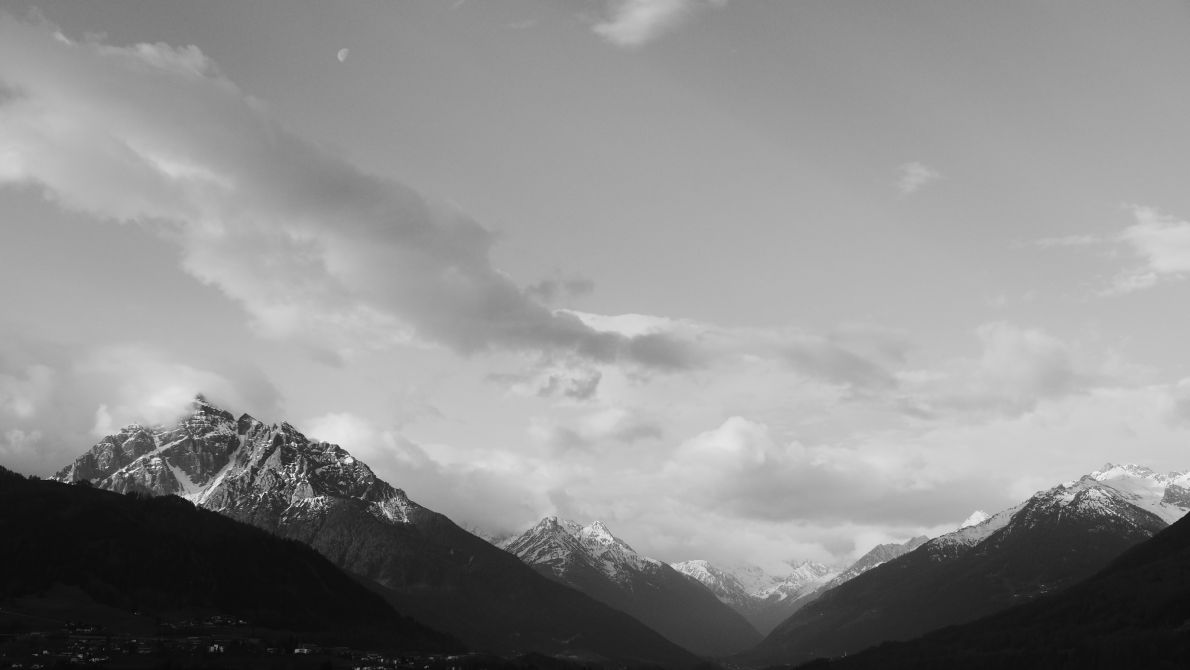 Climbing up to Brennerpaß on old Römerstraße.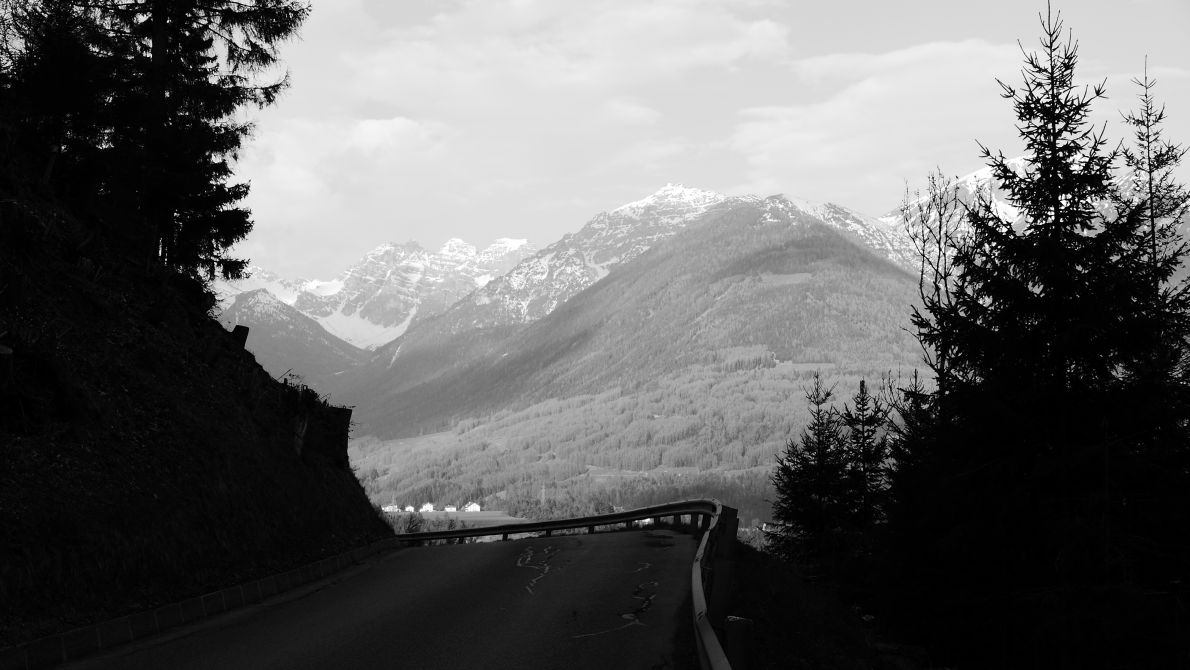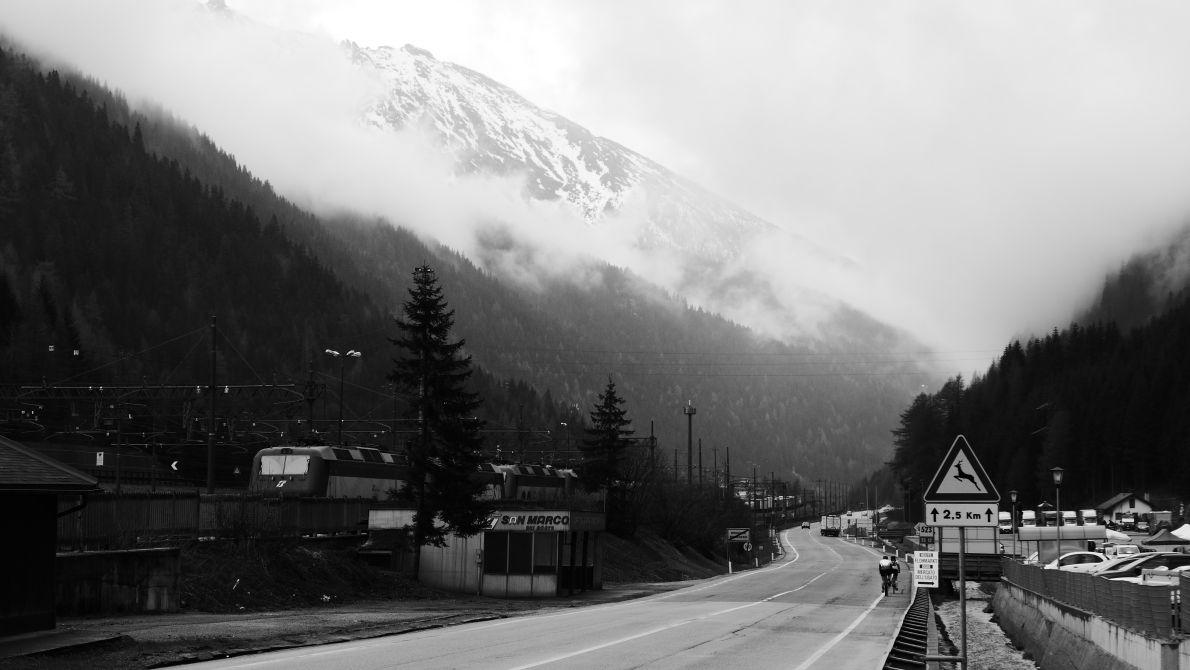 Top of Brennerpaß, trespassing italian border. Rainy, windy.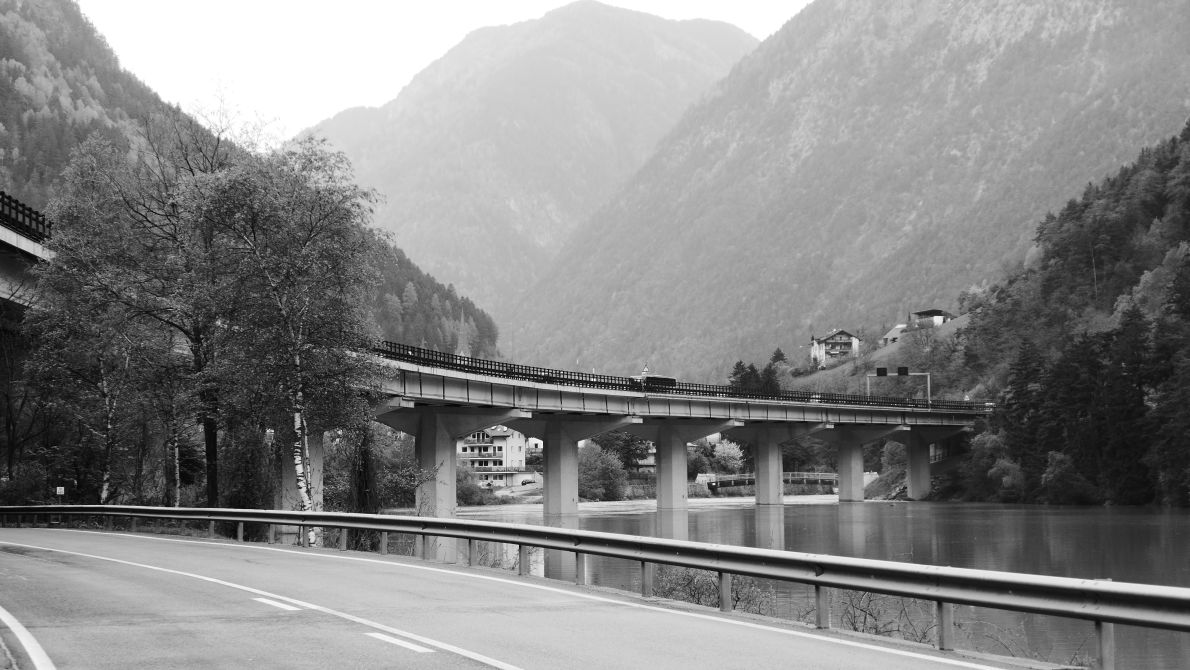 Valley of river Eisack.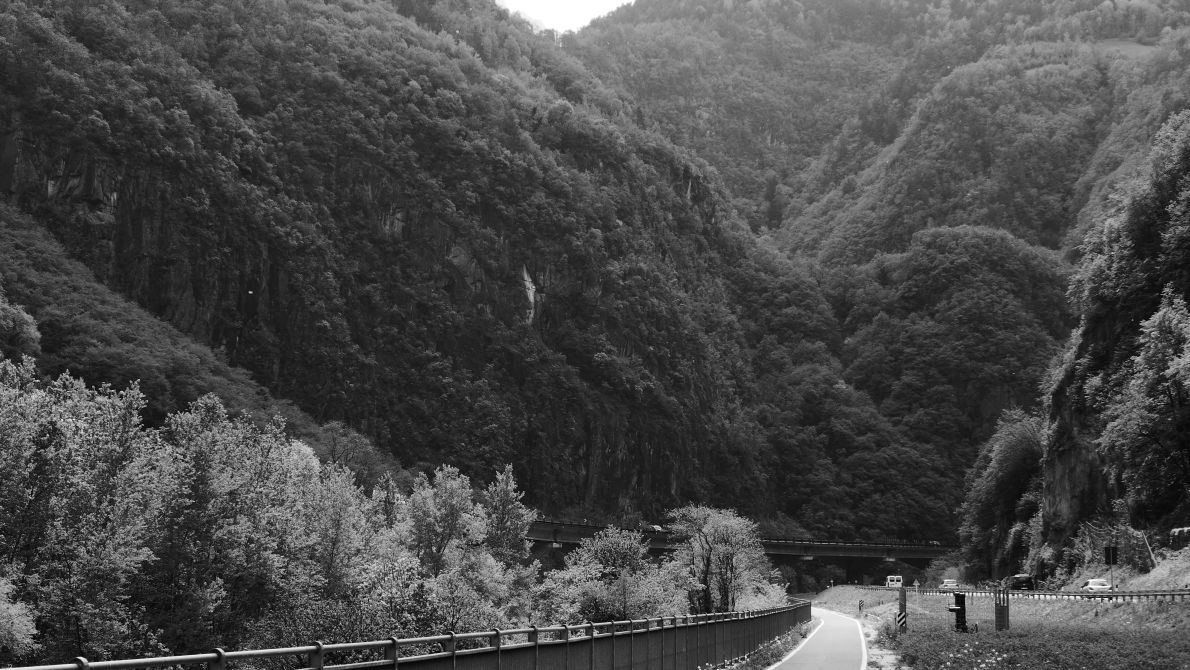 Reaching Bozen. Pizza for the riders, battery charging for the Garmins.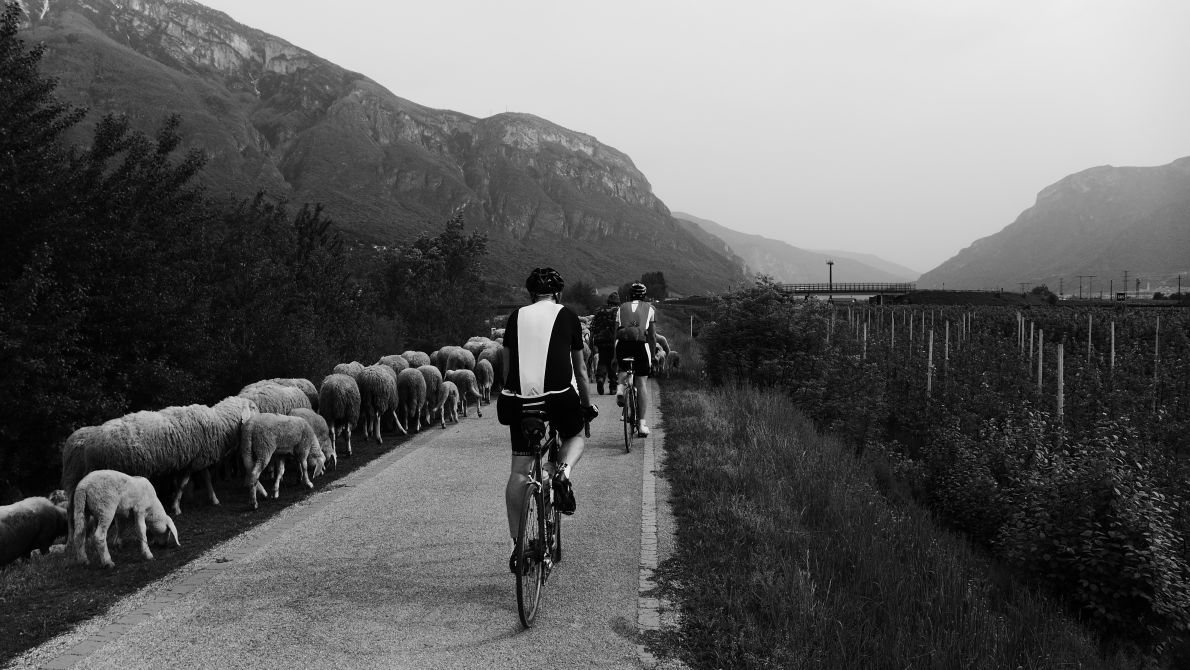 From Tyrol to Trento.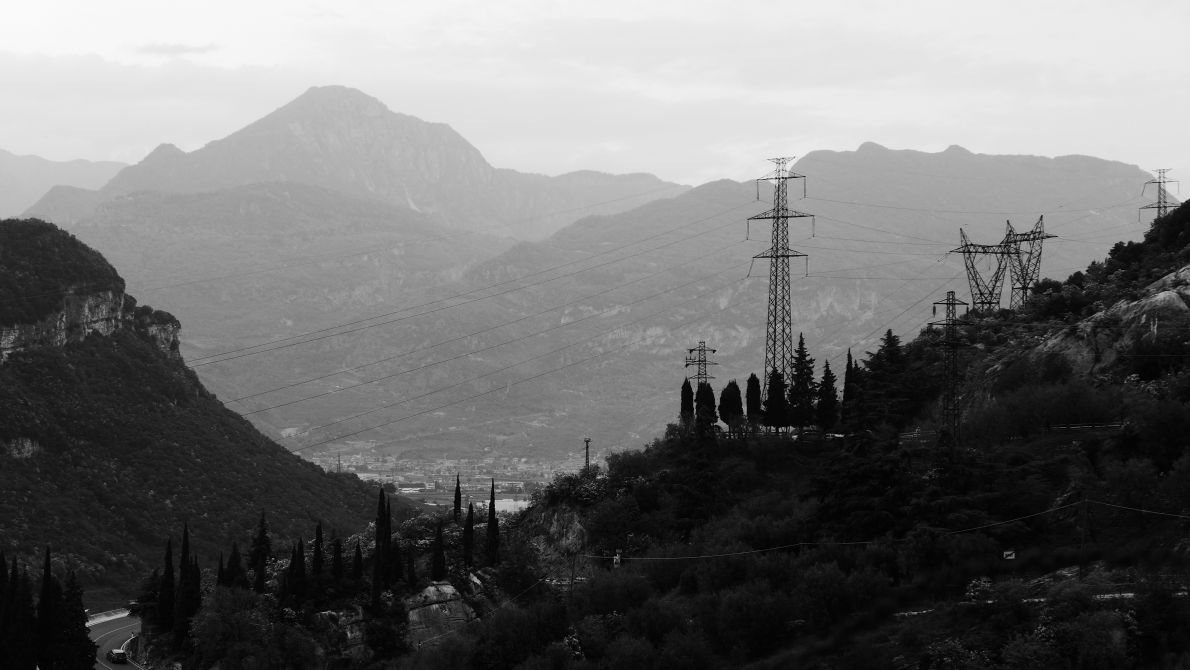 Here we go. Transalp quick version realized.